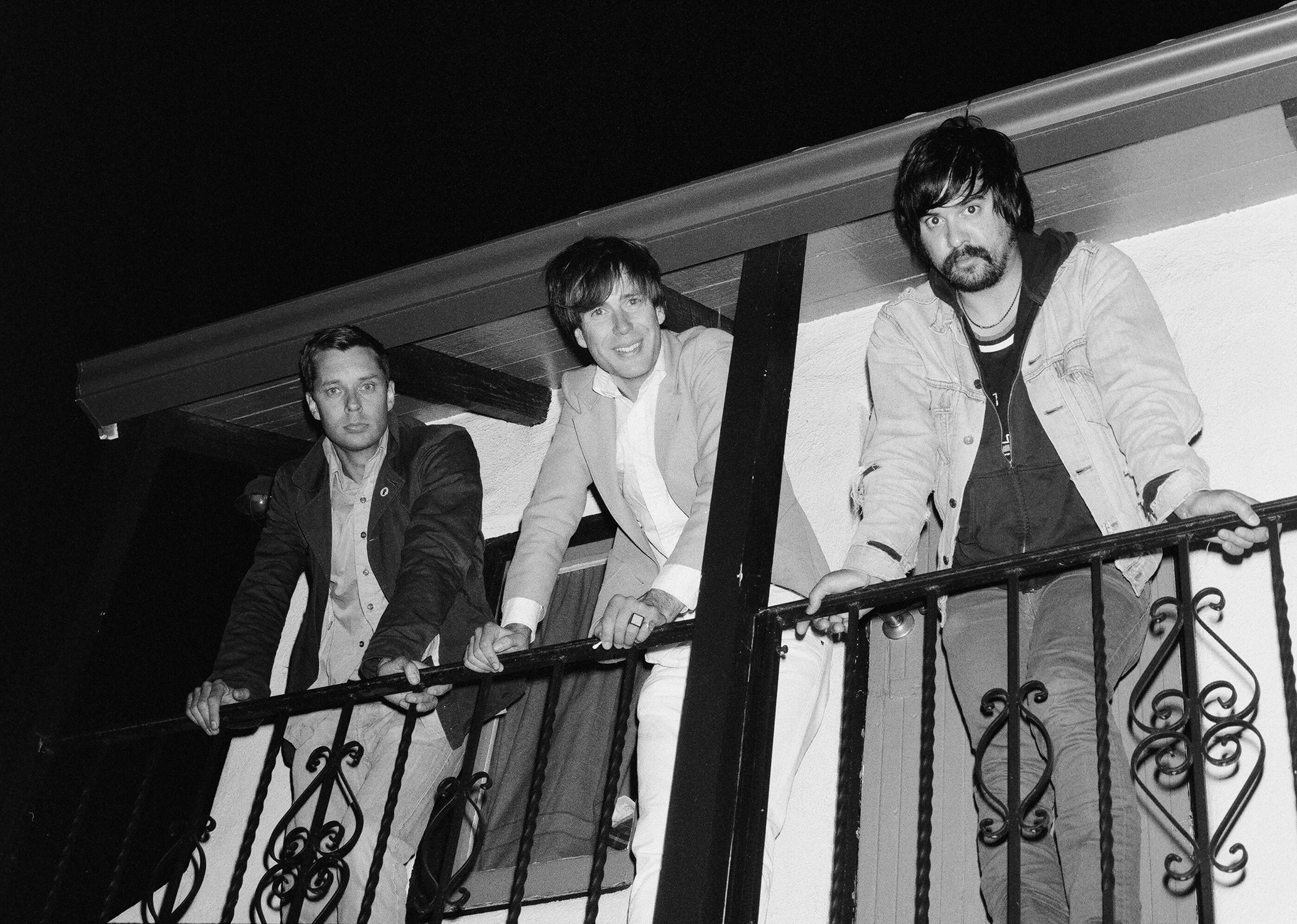 Joe Plummer is a busy man. For a drummer, that's not typically the case. Unless you're a Josh Freese or a Matt Cameron, typically drumming jobs don't just land on your doorstep. That's probably more due to drummers being viewed as "outcasts" in most bands, aka the person that groupies least want to sleep with. Here are some fun drummer jokes you can use in your every day life. What's the last thing a drummer says in a band? Hey guys, why don't we try one of my songs. What do you call a drummer with half a brain? Gifted. How many drummers does it take to change a light bulb? None, they have a machine to do that now. Okay, enough with the drummer jokes. The point being, brilliant and in-demand drummers are moderately hard to come by, so if you can find one, hang on to him or her even if it means sharing with another band. Such is the situation Joe Plummer now finds himself in. Up until this point, you know him as the drummer for Modest Mouse. Last week, it was announced that he was also the drummer for James Mercer's revived edition of The Shins, recruited after Mercer fired all the other guys in the band. Last but certainly not least comes Mister Heavenly. A bonified indie supergroup side project, Plummer teams up with Honus Honus (Ryan Kattner) of Man Man as well as Nick Thorburn of Islands/The Unicorns. After announcing their existence and recording a debut album late last fall, they went on a short winter tour that attracted a lot of attention due to actor Michael Cera consistently showing up to play bass. Cera is not an official member of the band, nor does he appear on the Mister Heavenly record "Out of Love". It's taken several months to fully work out the details and such, but that full length is finally available in stores and seeks to establish a whole new genre of music that the trio have dubbed "doom wop".
Technically speaking, "doom wop" is more a state of mind than it is an actual sound. But really you can get away with calling it a little musical subgenre of its own, melding the sounds of 50s R&B music with a touch of grunge here and even a light bit of pop there. The doom part comes in terms of thematics, as the lyrics tend to lean on the darker side of life and tackling topics from mass murder through failed relationships. Upbeat and cheery is not what Mister Heavenly is all about. Similarly, if you closely examine the back catalogues of each of the members of the band, from Island and The Unicorns through Man Man and Modest Mouse, you can definitely hear bits and pieces of all those stretched across "Out of Love". Despite these familiarities, there's definitely something about Mister Heavenly that remains distinctive and difficult to put your finger on. Perhaps that's because in spite of the sonic fusion this trio tries to put together, establishing a genuine consistency across 12 tracks becomes a problem. To move from the driving guitar-heavy stomp of opening track "Bronx Sniper" into the feathery barroom piano of "I Am A Hologram" doesn't make a whole lot of sense sonically, nor does the distinct 50s throwback song "Mister Heavenly" moving into the 80s-synth-and-surf-rock blend of "Harm You". 50s R&B may have been the original template these guys were working from, but they divert from it a handful of times on the album and it breaks up the cohesion just enough to be noticeable.
The lack of uniformity across "Out of Love" doesn't automatically make it a bad record though. Taken as individual tracks, most of these songs are catchy and interesting and often weird. A song like "Pineapple Girl", so fun and delightful on its instrumental surface, is about the correspondence between Panamanian dictator Manuel Noriega and a 10-year-old girl from Michigan. "Diddy Eyes" was inspired by NBA basketball player Rolando Blackman and how his eyes resemble Sean "P. Diddy" Combs' distinctive eyes. Retro sci-fi strikes hard on "I Am A Hologram", partly about what the title suggests, but also using the technology to suggest a lack of being physically or emotionally present in a relationship. As they are in so many songs, relationships are the topic du jour, though they're typically not reflected in a positive light. "Hold My Hand" is basically about a deranged guy that holds a woman captive in the hopes that she'll fall in love with him. Meanwhile "Your Girl" involves a guy trying to steal his friend's girlfriend, deviously plotting ways to win her over. It's loosely charming in spite of its sheer disregard for convention, and that in effect applies to the entire record.
The entire Mister Heavenly project has been in the works for years now, with plans hatched but never any real time to devote to it. Things were so loosely put together anyways, the guys originally planning to record a couple songs for a 7 inch single or something and going from there, but over a brief period of time between Thorburn and Honus they realized there was enough material for a full album. That's now become "Out of Love", and the results are merely okay. Yet this trio seems like they wouldn't have a problem with their record being called mediocre. Okay, they likely would, otherwise they probably wouldn't have allowed it to be released. The point is, don't take this record too seriously. Think of it as three friends messing around in the studio, coming up with something enjoyable they can release and tour around, and nothing more. All these guys do much better work in their main bands/day jobs. This may be a supergroup, but it's also a side project and pretty much demands to be treated as such. The closer you listen, the more faults you're likely to find. Take it with a grain of salt and you'll have a great time listening to this album.
Mister Heavenly – Bronx Sniper
Mister Heavenly – Pineapple Girl