Yes, it's been nearly a week and a half since Lollapalooza ended. I've written piece after piece on it. I've said all I'm going to say about it for 2011. All I've got left is to SHOW you some of the things that went down. So this is a collection of edited photos that I snapped over the course of the 3 day weekend. As it gets later in the day and the crowds built up, my photos got further and further away. Which explains why the headliners look like little dots in the background. What can I say – I did what I could. I hope you enjoy these (mostly good) photos. Perhaps we'll do it all again next year. Click past the jump to see the assortment, in the order I saw each band in.

FRIDAY
Tennis

Reptar

Kerli

Le Butcherettes

Cults

The Mountain Goats

Bright Eyes

Coldplay

SATURDAY
Grouplove

An Horse

Phantogram

Friendly Fires

Black Lips

Dom

Death From Above 1979

Big Audio Dynamite

Local Natives

The Pretty Reckless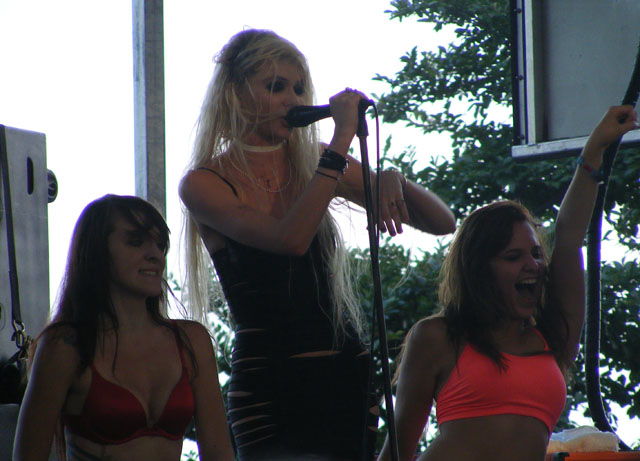 Lykke Li

Eminem

SUNDAY
Gold Motel

The Joy Formidable

Rival Schools

The Pains of Being Pure at Heart

Flogging Molly

Arctic Monkeys

Foo Fighters

The Crowd. The Mud.