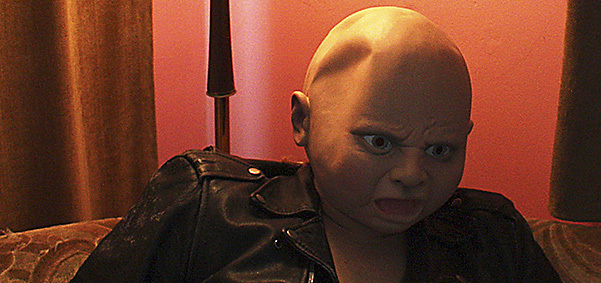 Ty Segall is nothing if not prolific. You could easily call him one of the hardest working musicians today, and his output helps prove it. As an example he released four albums between 2012 and 2013, and at least one full length every year since then. If he's not putting something out under his own name, he's creating or joining other bands. Last fall he made a record with one of his side bands Fuzz, and already this year he's put out Emotional Mugger under his own name. It wouldn't surprise me if he's got at least one more full length ready to go before the end of 2016. Perhaps the most insane thing about all of it is how generally great and varied every release has been. I legitimately can't recall having heard a single bad Ty Segall-involved album in the last few years…maybe ever. Along the way he's managed to make himself into a bit of an amorphous element, upending expectations at just about every turn. Just when you think another album of fuzzed out psych-rock is on the way, he picks up an acoustic guitar and explores folk or leans hard in the opposite direction by giving metal a try. He takes to all of it like a fish to water, and even plays different instruments depending on the particular song or project.
The fatal flaw with all of Segall's efforts is that he may be giving listeners too much of a good thing. His constant progress has created a set of unrealistic expectations, and may even be diluting what he does give us. For example, if he puts out another album in 6-8 months, will it lessen the appreciation and repeat listenability of Emotional Mugger? Can having so much available material in too short of a time span make it difficult to focus on and figure out what truly stands out and is special about it? I suppose it's up to each one of us to decide how much we can digest, and try to manage as best we can.
When he's not in the studio, Segall can typically be found on the road. He tours in the same way he records – like a madman. Live shows are almost always brute force displays of strength, primal in nature and loud in volume. Guitars are always at a maximum level of fuzz, and drums suffer the sort of abuse that leave you concerned they could give out at any moment. When he's behind the microphone, Segall's voice wails and screams right along with everything else, so what comes out of the speakers could best be described as an auditory weapon of mass destruction. If you're standing in the right spot, his songs may motivate parts of the crowd to erupt into massive mosh pit(s), layered with body surfers for good measure. It can be a brutal, full body experience that's not for everybody. If you're not a physical person, stand away from those who prefer jumping around. If loud music makes you worry about your hearing, wear earplugs. No sense in denying yourself the pleasure and invigorating life force of a Ty Segall show if you enjoy his music. It's actually quite remarkable to see his songs played on a stage in front of an audience, because it enhances what you might otherwise hear through headphones or speakers in the comfort of your bedroom. That might be the way to most fully appreciate the man and all he's done for music these last few years.
Ty Segall performs two nights at Thalia Hall next week. Details and ticket info are below. Don't miss this!
Ty Segall & The Muggers
Tickets: Monday, March 7 / Tuesday, March 8
9PM / 17+ / $23 (advance) / $25 doors